Been meaning to Post these pictures for like half a year!
Quite a story to this too! So I was going after a green Envy 133 on eBay when I realized the guy selling it was out of Fort Collins so I figured I would ask if he was with the guys who ran the Voodoo repair and support there. Well as it turns out he worked for HP and did the shut down of Voodoo in Calgary and moved all the stuff down to Fort Collins! So I email him back and ask the question I have been asking for over 6 years do you know anywhere or anyone with one of the Last Omens... Well I get an email back saying funny you should ask I got one in the garage...... Well two phone calls later I ended up buying a base envy 133, the green 133, and The Omen!
From the history of putting things together! Silver stone states 100 cases are their base order... Well I have tied this case down to 10 or so. And my talks with the guys at Maingear they believe there was only 10 too.
So the breakdown
1 with Mark Soloman
1 with Rahul
1 with Ryan at the Hp lab
1 with Fort Collins crew who knows where it ended up
Mine who walked off from Calgary
1 more that walked off from Calgary (it was featured on a rig of the week for a forum)
1 in the hp museum
1 at the silver stone conference room at their HQ
And from my research 2 that got out to consumers. (I got some theories on these...)
So 10.
Man is this thing something else! Built like no tomorrow! It needs some TLC tgh.. Need to rebuild the cooling loop.
But I don't know if I'll do a build in it or not eventually..... I think when I'm done with my house that it and the BAM omen I got from the guy who created the out of box experience for voodoo will be on some custom book shelves in my office.
Let's see if these will upload from my iPhone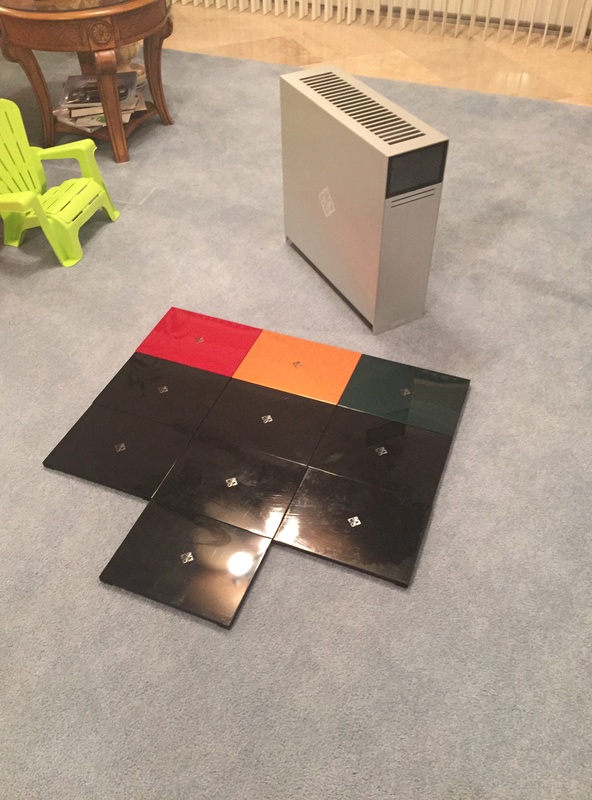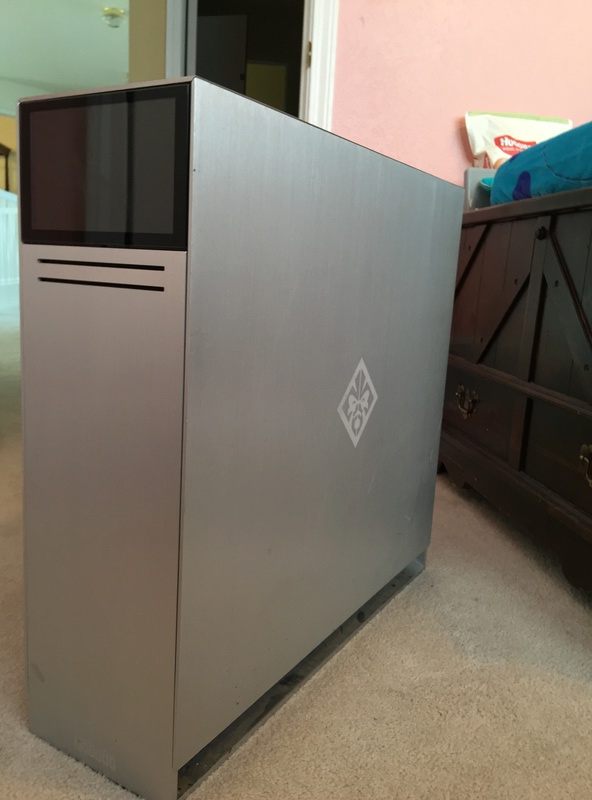 killerwill




Posts

: 124


Points

: 3361


Join date

: 2012-02-01



I knew there had to be a few still floating out there in the wild somewhere. Thanks for the pictures.

ADOR




Posts

: 785


Points

: 4384


Join date

: 2011-05-08


Age

: 43


Location

: Northeast Louisiana




ADOR




Posts

: 785


Points

: 4384


Join date

: 2011-05-08


Age

: 43


Location

: Northeast Louisiana



WOW
Congratulations! A real museum piece. Hope you get the water cooling fixed! Would love to see the Omen in action

febtiger




Posts

: 5


Points

: 2756


Join date

: 2013-05-22



Unbelievable!! Congratulations! I'm truly green with envy...

zxj001




Posts

: 13


Points

: 2801


Join date

: 2013-04-17



Nice, I look forward to the build log.
Maybe someday there'll be a build log posted. In the meantime, this will always be my grail case.

WinDreamer




Posts

: 4


Points

: 923


Join date

: 2018-05-24



---
Permissions in this forum:
You
cannot
reply to topics in this forum